About A-WAGS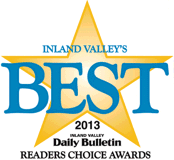 Are you the type of person who worries when they go out of town that their pet is being cared for properly? Or with your busy schedule if your pet is getting the proper exercise and human interaction that they need to be a well balanced member of the family?
At A-WAGS we know exactly how you feel and are here to help. Our slogan "Your Pets' Next Best Friend" is not just a tag line it's why we are in business. We will care for your pet, home and property as if it were our own. We will tailor our visits to your specific needs and provide you peace of mind that your pets are being cared for with the love and affection they deserve.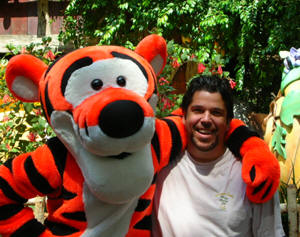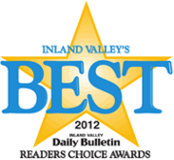 Alan Wagner, Owner and Founder of A-WAGS Pet Services has been an animal lover all of his life. He is a graduate of The Animal Behavior College and was recently named Pet Trainer of the Year by the Inland Valley Daily Bulletin readers choice awards. Alan has owned and worked with many different breeds of dogs as well as cats, fish, birds and a monkey sprinkled in for good measure. He has two dogs of his own, Mercury a Black Lab and Chase a Pit Bull rescue as well as fresh water fish that Mercury and Chase keep a close eye on.
Alan has lived by the mantra that a house is not a home without a pet to make it complete. The experience of caring for the many pets of family and friends, not to mention his own, has inspired him to turn his passion into a career.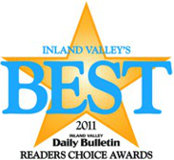 Why use a professional Pet Sitter?
Advantages for Your Pet:

Reduced Stress. Your pet stays in their own familiar, secure home environment.

No Travel Trauma.

Health Concerns. No exposure to the diseases of other animals.

TLC. Most importantly your pet receives love and personal attention while you are away.
Advantages for You:

No Travel Trauma.

No Imposition. You don't have to impose on a friend, neighbor or relative to care for your pet.

Security. Your home is made more secure by the crime deterrent services provided by most pet sitting services.

Special Services. Pet sitters can provide additional home services while caring for your pet, such as watering plants and bringing in the mail.

Peace of mind. While you're away you can feel confident your pet is in capable caring hands.

A-WAGS is fully Licensed, Bonded and Insured.

Certified for CPR and Pet First Aid


Call us in Northern Fontana, California, at 909-275-4781.