Pet and House sitting services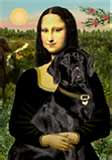 A-WAGS will customize a plan to care for your pet and your home while you are away. Each visit will include feeding, watering, walking, playtime, litter box cleaning, collecting mail, watering plants and security check.
Your pet will be happier staying at home in their own environment and you can have peace of mind that your home and property are being properly looked after.

Prices per visit - $20

---
Daily or on-demand dog walking

A-WAGS will visit your home daily or as you desire and walk your dog. Daily walks are good to provide a puppy with a potty break or for dogs who may suffer from separation anxiety. Daily walks also provide a release of energy that will keep your dog happier, healthier and more balanced.

Price per visit $18/30 minute walk. Clients purchasing 20 walks can buy a package at a 10% discount. There is a surcharge for each additional dog.
---
Cat care visits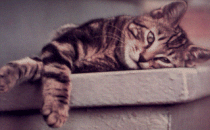 Cats vary in their needs and we will tailor a program to fit your needs. We always provide lots of love and quality time for your cats so they won't be lonely, we also feed them and give them fresh water as well as cleaning their litter box.
Price per visit $20
---
Overnight stays

Overnight stays are based on availability. An A-WAGS employee will stay overnight in your home to care for your pet. This service also provides a greater level of security for your home and property. We will even throw in a bedtime story, nothing too scary though.
Prices range from $55-$65/ per night.
---
Basic obedience training


A-WAGS does offer obedience training for our canine friends. Basic commands as well as any special behavioral issues can be addressed. No breed is too much for us to handle.
Sessions start at $75 per half hr.
---
Pet Taxi service


We will pick up and drop your pet off at the vet, groomer or anywhere their heart desires. Any requests by your pet to visit nightclubs or casinos will require ID verification.

Prices quoted on request.
---
Free initial consultation
We will come to your home to discuss what is needed and work up a price on the spot. No obligation.
Summary of Services Provided
<![if !vml]>

<![endif]>

Pet and House Sitting Services

<![if !vml]>

<![endif]>
<![if !vml]>

<![endif]>

Daily or On-Demand Dog Walking

<![if !vml]>

<![endif]>
<![if !vml]>

<![endif]>

Cat Care Visits

<![if !vml]>

<![endif]>
<![if !vml]>

<![endif]>

Overnight Stays

<![if !vml]>

<![endif]>
<![if !vml]>

<![endif]>

Basic obedience training

<![if !vml]>

<![endif]>
<![if !vml]>

<![endif]>

Pet Taxi Service

<![if !vml]>

<![endif]>
<![if !vml]>

<![endif]>

Free Initial Consultation

<![if !vml]>

<![endif]>